Tricky Treat Cat Ball Toy

Treat dispensing cat toy
Overview

This challenging interactive ball will entertain your cat for hours. Simply insert your cat's favorite dry food or treats into the ball. As your cat plays with the Tricky Treat™ ball, it will dispense treats keeping your cat focused and entertained.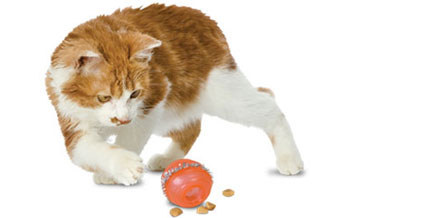 Want to Buy this Product?
You can buy our products online or you can find more info on which stores and distributors hold these products.
How Tricky Treat Ball Works?